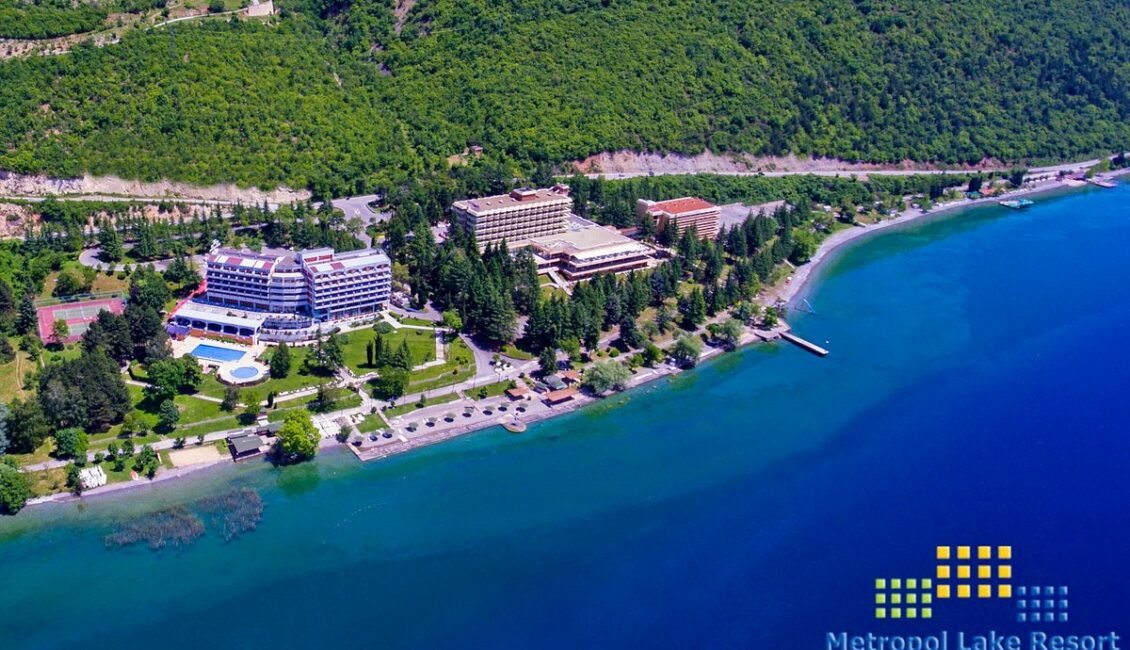 Congress Center on the coast of Ohrid Lake
The hotel was build and opened in 1975 and was fully renovated in 2019. According to the law regulation the hotel is categorized with 4 stars. The hotel is fully air conditioned with five floors above ground floor, underground and basement.
Accommodation part
The accommodation part consists of five floors with the following content:
110 double rooms with the option of putting the third additional bed;
4 Standard suites (bedroom and living room);
1 Deluxe suite (bedroom and living room).
1 Resident suite (2 bedrooms and living room);
All suites are air-conditioned and are luxury equipped, as other rooms in the hotel.
There is separate room for room service on every floor.
The accommodation part covers area of 6.610 m2.
In all closed areas in the building there is an excellent fire protection; fire detection system was installed, as well as, hydrant system, and fire prevention equipment