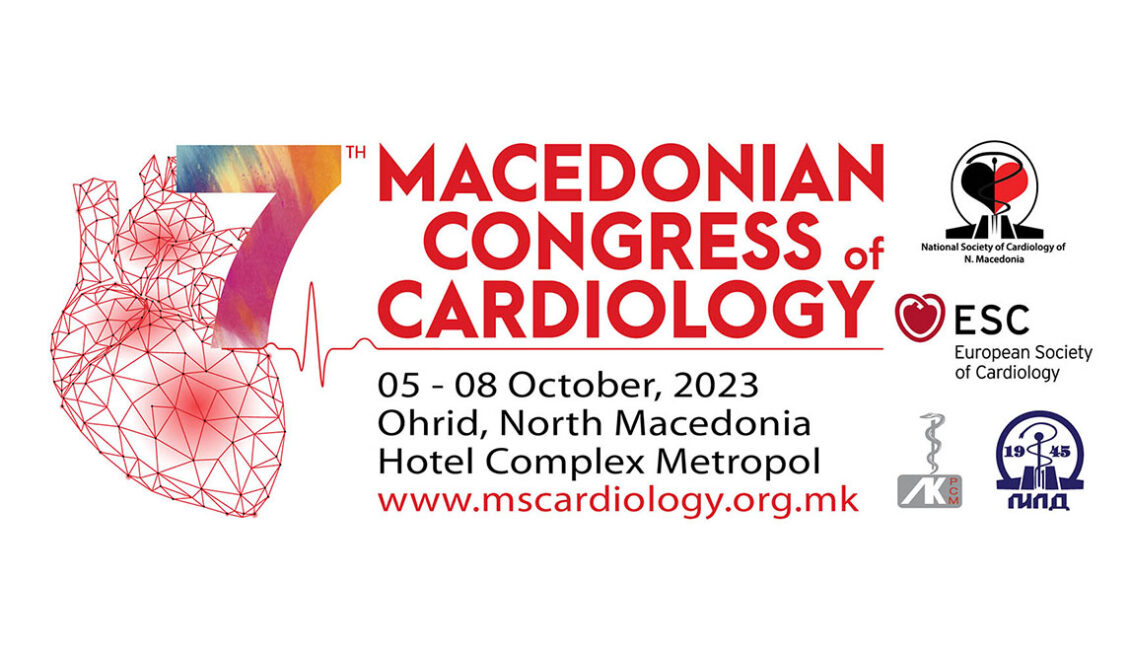 Dear colleagues,
I am honored on behalf of the working group for the organization of the 7th Macedonian Cardiology Congress to make its announcement. This congress will be held from 5.10 to 8.10, 2023 in Hotel Metropol, Ohrid, R N. Macedonia.
All areas and topics of cardiology and cardiovascular medicine will be covered, including coronary and peripheral arterial disease, heart failure, heart valves disease, arterial hypertension, venous circulatory diseases, cardiac arrhythmias with all modalities of their diagnosis, including imaging, as well as their medication treatment, i.e. percutaneously, both in acute and chronic forms.
A special accent will be given to the new guidelines from the European Society of Cardiology. Apart from the plenary sessions, thematic symposia are planned, such as case presentations and posters for which we expect your active participation.
The congress is intended not only for cardiologists but internists, vascular doctors, family medicine doctors, as well residents in cardiology and internal medicine.
The members of the board from the European Society of Cardiology announced their interest and also the regional national cardiology societies.
I welcome you to the 7th Macedonian Cardiology Congress.
Prof. Dr. Marijan Bosevski, FESC
President of National Society of Cardiology of N. Macedonia