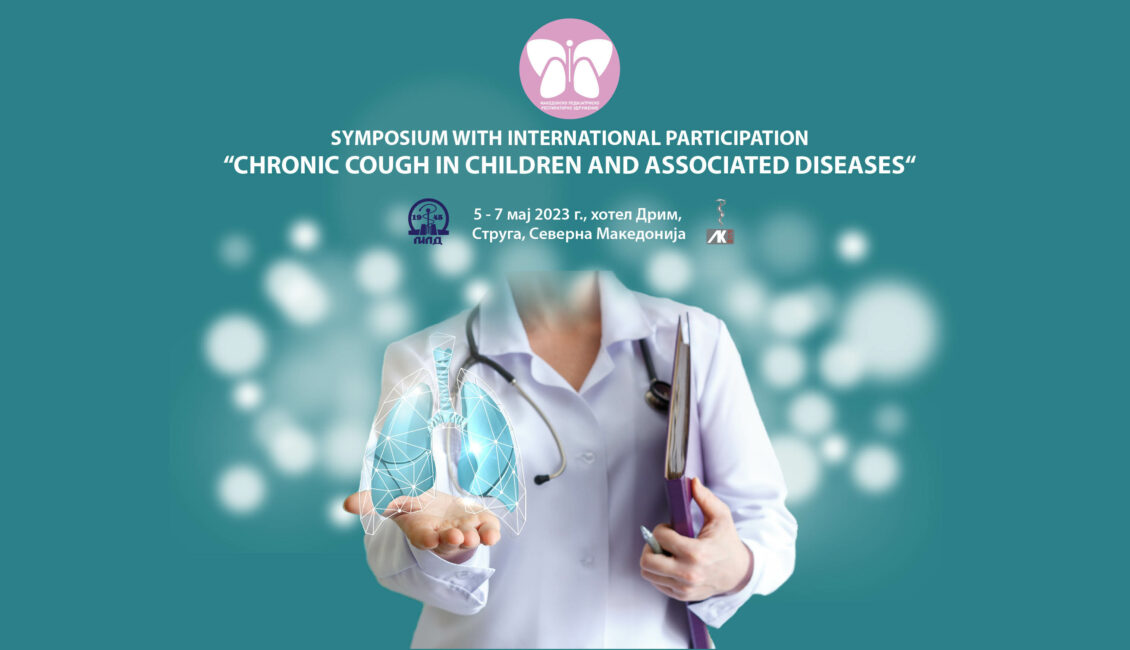 Respected colleagues and friends,
On behalf of the Macedonian Pediatric Respiratory Society (MPRS), we have the great honor and pleasure of inviting you to the first Symposium with the working title "Chronic cough in children and associated diseases", which will be held from 5-7 May 2023 at Hotel Drim, Struga, North Macedonia.
Chronic cough in children can be a symptom of very serious conditions and complications with possible permanent consequences, and therefore it is important to recognize them in time. The main goal is to diagnose the disease or condition and identify risk factors. Precisely this is the reason it was chosen as the main topic of the Symposium, where top lecturers from abroad and North Macedonia will present their experiences and views on the diagnosis and treatment of numerous pathological conditions that can be the cause of cough in children.
The topics that will be covered during the Symposium are:
CF/TB
Allergology
Pulmonology
Respiratory infections
Breathing disorders
Microbiology / antibiotics
Nutrition/probiotics
Surgery/ENT
The symposium is intended for specialists and residents in pediatrics, subspecialists in pulmonology, family and school medicine doctors, microbiologists, surgeons, ENT specialists and others.
At the same time, this Symposium will be an opportunity for establishing new professional contacts and friendships.
The symposium is accredited by the Medical Chamber of N. Macedonia (MCNM) and the Macedonian Medical Association (MMA). We hope your presence and professional interest in the novelties will contribute to the successful realization of the planned activities.
We wish you a successful Symposium.
With respect,
Prof. Tatjana Jakoska,
President of Macedonian Pediatric Respiratory Society (MPRS)