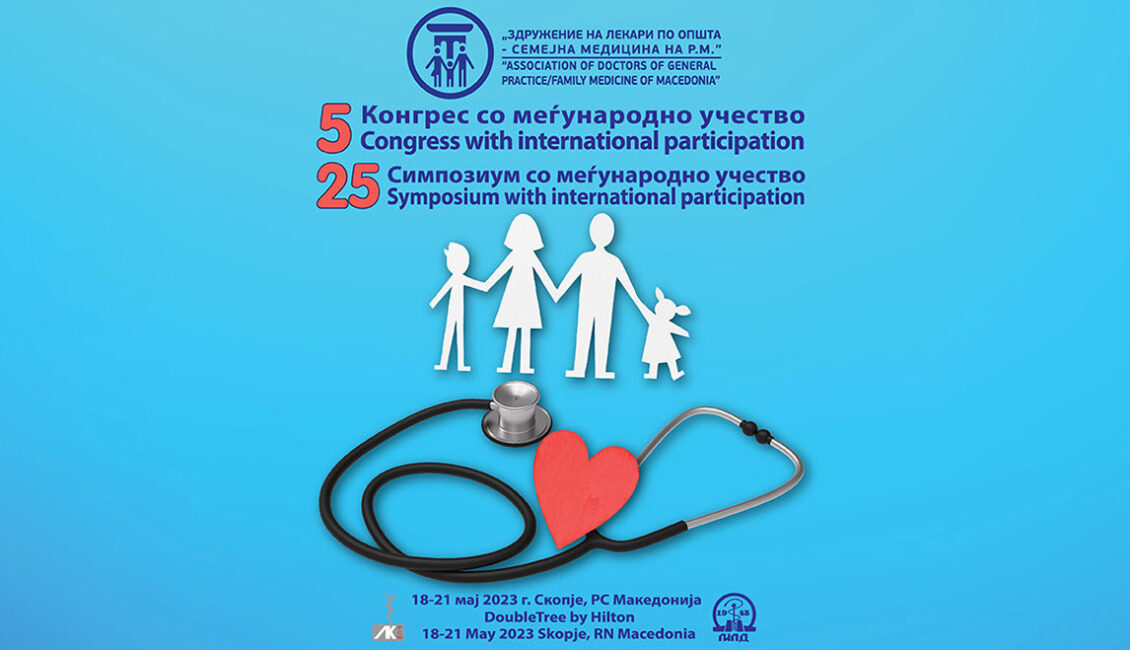 Dear Colleagues, friends and associates, ​
It is a great honor and pleasure on behalf of the Association of doctors of general practice/ family medicine of Macedonia to invite you to the 5th Congress and 25th Symposium with international participation, which will be hold from 18 to 21 May 2023 at the hotel DoubleTree by Hilton Skopje.
The Congress will be hold under the motto Chronic Non-Infectious Diseases in the Post-Covid Pandemic.
The​ Symposium will be entitled Urgent conditions in family medicine.
Eminent domestic and foreign lecturers will take part in the congress and symposium. There will be shared experiences and attitudes in treating chronic non-communicable diseases and their treatment during the Covid pandemic, as well as dealing with the most common urgent conditions in family medicine.
I am convinced that during the Congress and Symposium we will exchange our knowledge, attitudes and experiences, share novelties and ideas, with vision and openness for all our future ​expectations as well as for the improvement of Family Medicine in our country.
The topics of the Congress are:
Chronic non-infectious diseases (cardiovascular, hematological, respiratory and endocrinological diseases)
Long ​Covid (in internal diseases, neurology and ​​dermatovenerology)
Mental health
Free themes
We would like to thank you for your continued support and look forward to seeing you at the 5th Congress and the 25th Symposium.
Dr. sci. Dragan Gjorgjievski
President of the Association of doctors of
general practice/ family medicine of Macedonia
REGISTRATION IS CLOSED